Sterile Touch- UVC Handrail Sterilization- From ES
Sterile Touch -Sapphire LED UV-C handrail sterilization module
During this special time of fighting against epidemic, public health safety is priority and should be maintained continuously.
We would like to introduce our new product: Sterile Touch -Sapphire LED UV-C handrail sterilization module.
New escalator handrail sterilizer will help you to keep your escalator handrail bacteria-free and make your customers reassuring, which have unique advantage than other handrail sterilizer as below:
1. All-Around Sterilization Design- 270° Direct Exposure handrail sterilizer.
2. UV transmission 100%- Professional Ceramic LED UV-C light, - with Integrated quartz glass.
3. Operation Monitor/ User Visualization- handrail sterilizer equipped with a LED indicator on the skirt of escalator
4. U groove hole movable mounting bracket— handrail sterilizer is easy and safe mounted internally for all types escalator and moving walkway.

The effect of UVC Rays on covid-19 has been proven by scientific studies.Here is one example of those scientific studies:
https://www.researchgate.net/publication/339887436_2020_COVID-19_Coronavirus_Ultraviolet_Susceptibility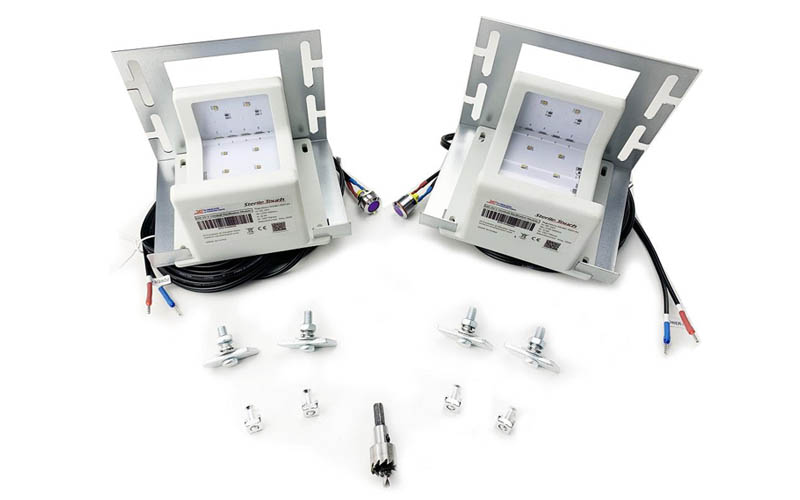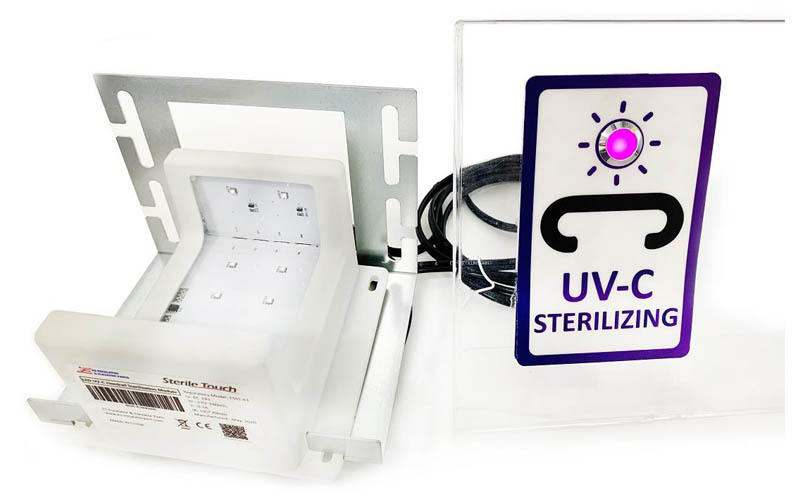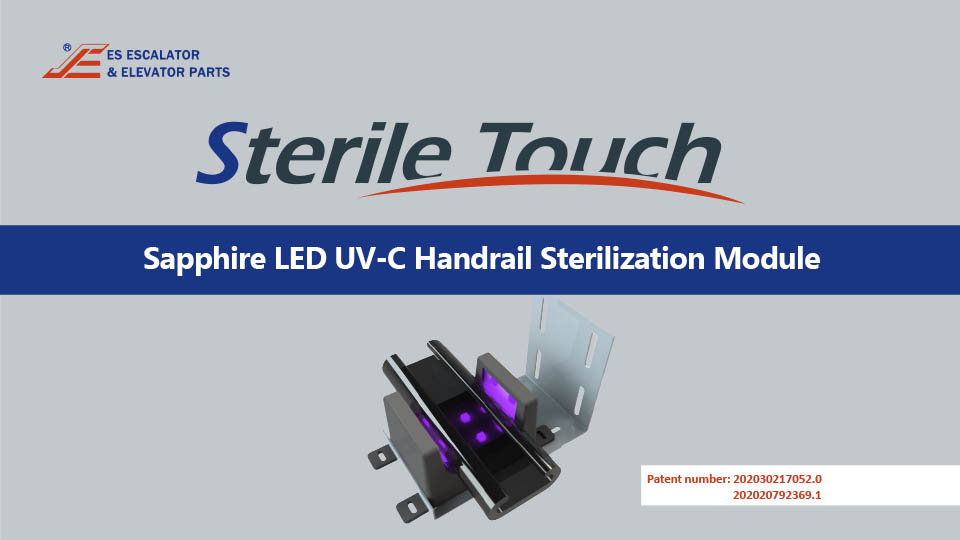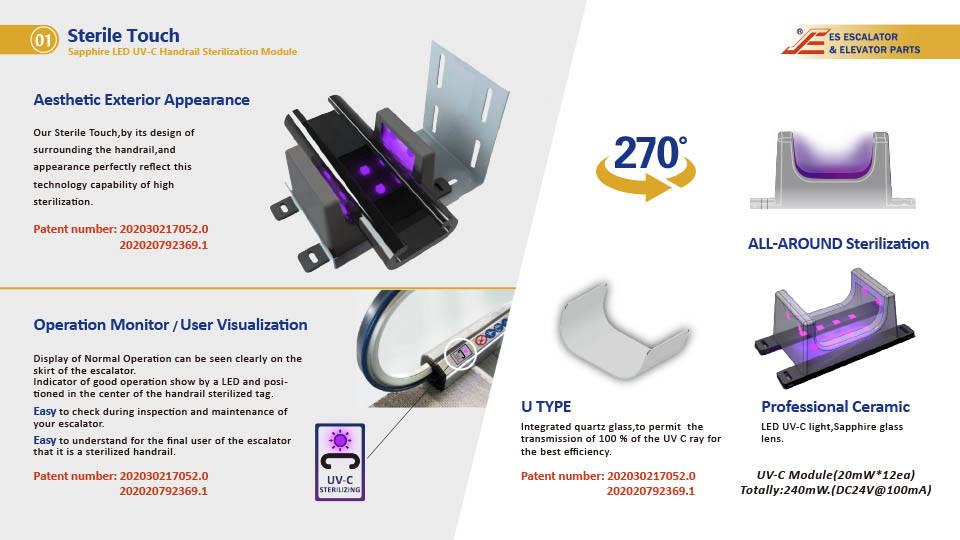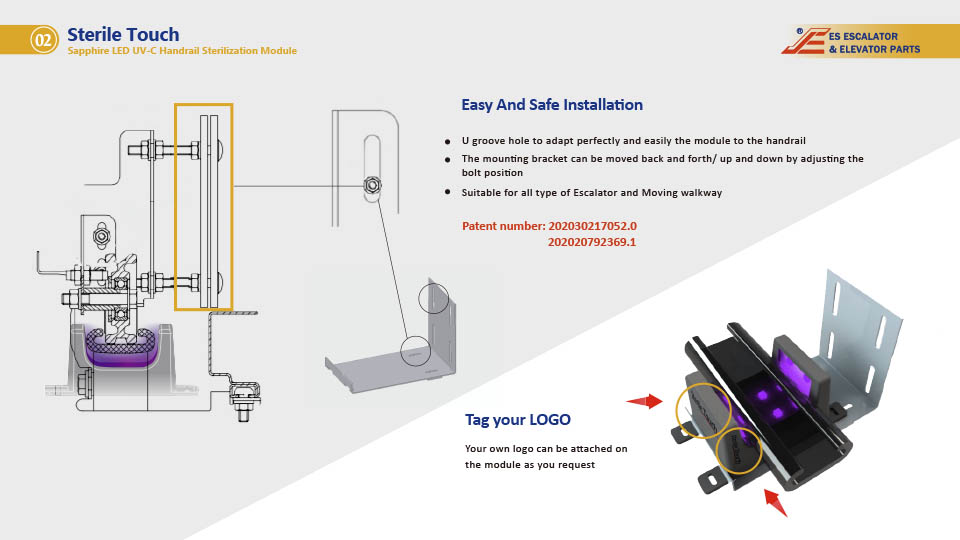 View More...
View Installation Manual
View Test Report
Download EMC Test Report
Download CE certification